Scan to Donate to Our Parish!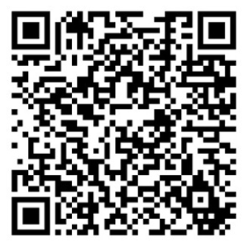 Don't carry cash or even own cheques? Want to collect miles or points on your credit card. Fast, easy and convenient, a single or monthly donation online is a great option! Tax receipts are issued immediately for a single donation and at the end of the year for a recurring gift.
Scan the QR code on the right. Please ensure that "St. Patrick's Parish, Toronto" is selected from the Parish drop down menu. Your support of our parish is greatly appreciated! Your donations will be put to good use through the many ministries and programs of our parish! God bless you for your generosity...