Blessing of the Animals Community Outreach
People in the area came to St. Patrick's Church last October 4 to have their pets and animals blessed during our Blessing of the Animals community outreach.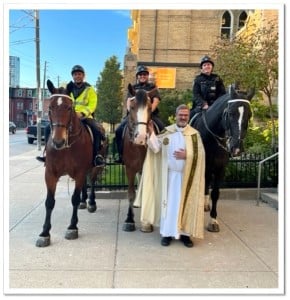 Our neighbors from the 52nd Police Division came over to have their horses blessed by Fr. Tom.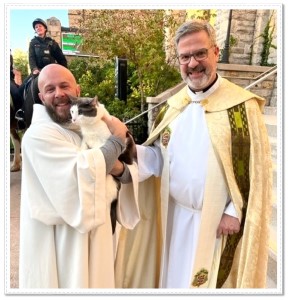 Our Music & Liturgy Director, Dr. Robin Williams, made sure his cat got a share of the blessings too!
Many more came to have their pets blessed. Indeed it was a great day to celebrate the Feast of Saint Francis with a blessing and with prayers thanking God for His creations.