Sunday Missals Now Available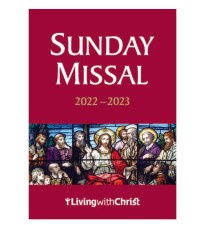 "Living with Christ" Sunday Missals are available for purchase before and after the Sunday masses and will continue to be sold over the next few weeks while supplies last. They are $5.00 each.
These new missals begin on November 27th with the 1st Sunday of Advent. Missals will no longer be handed out for general parish use as they used to be, and so if you'd like a personal copy, please see the volunteers near the entrance.