Mother of Perpetual Help Novena Triduum (June 26) 2nd day
Monday, June 26, 2023 07:00 PM - Monday, June 26, 2023 08:00 PM
St. Patrick's Church (137 McCaul St)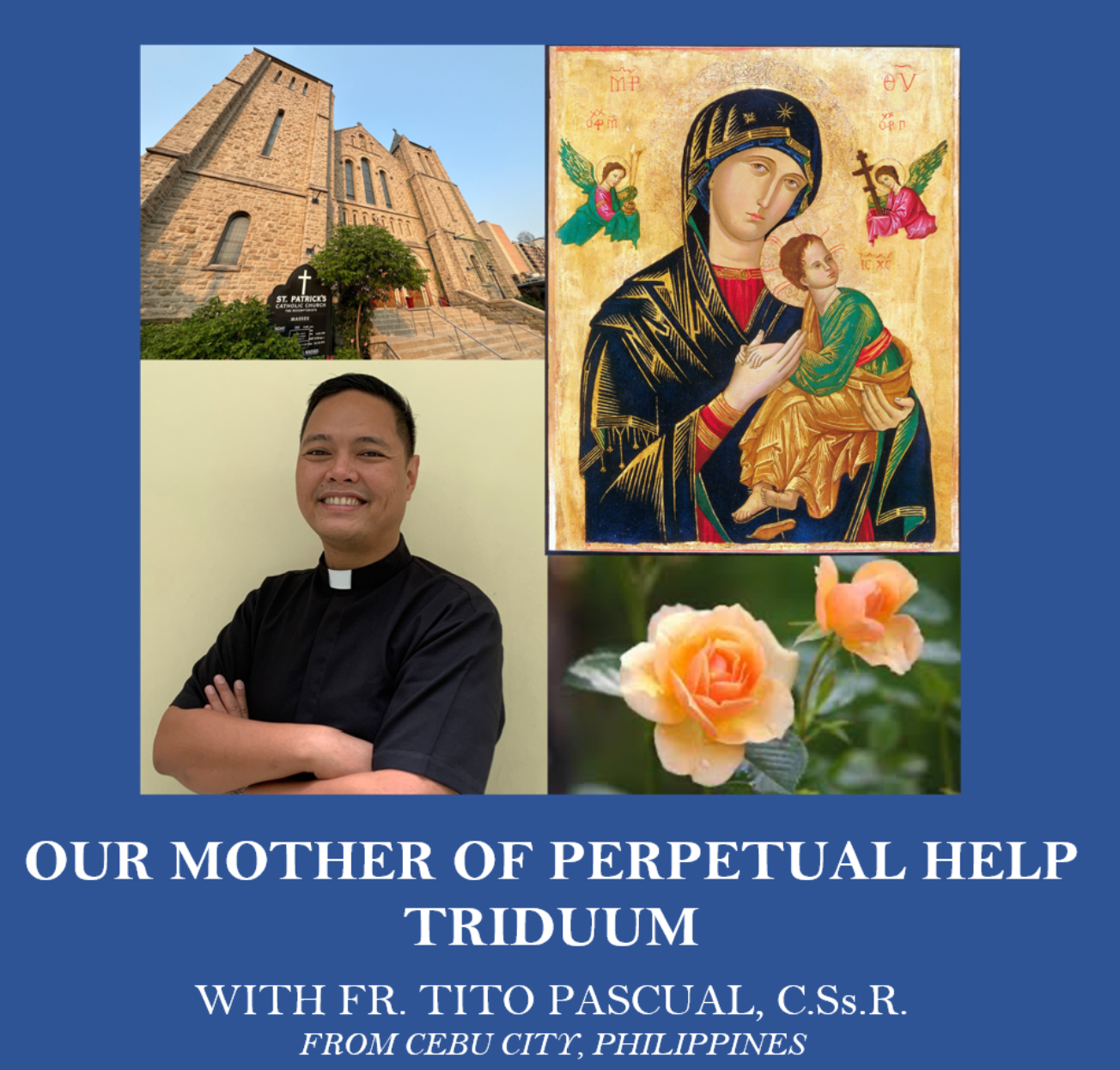 Join us on Monday, June 26 at 7:00pm for the second day of our Triduum Mass and Devotions to celebrate and honour Our Mother of Perpetual Help.
Fr. Tito Pascual, C.Ss.R., from the Philippines will be our presider. Fr. Tito will be travelling from Cebu City, Philippines to spend 3 days with us. As you may remember, Fr. Tito was here in 2019 and provided pastoral assistance in the parish.
Please invite your family and friends!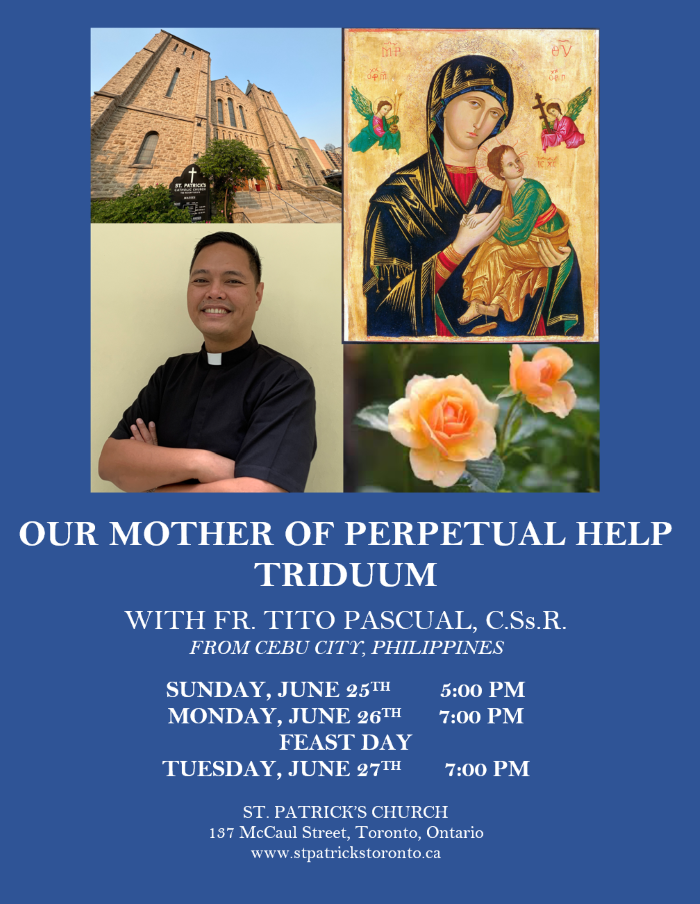 }