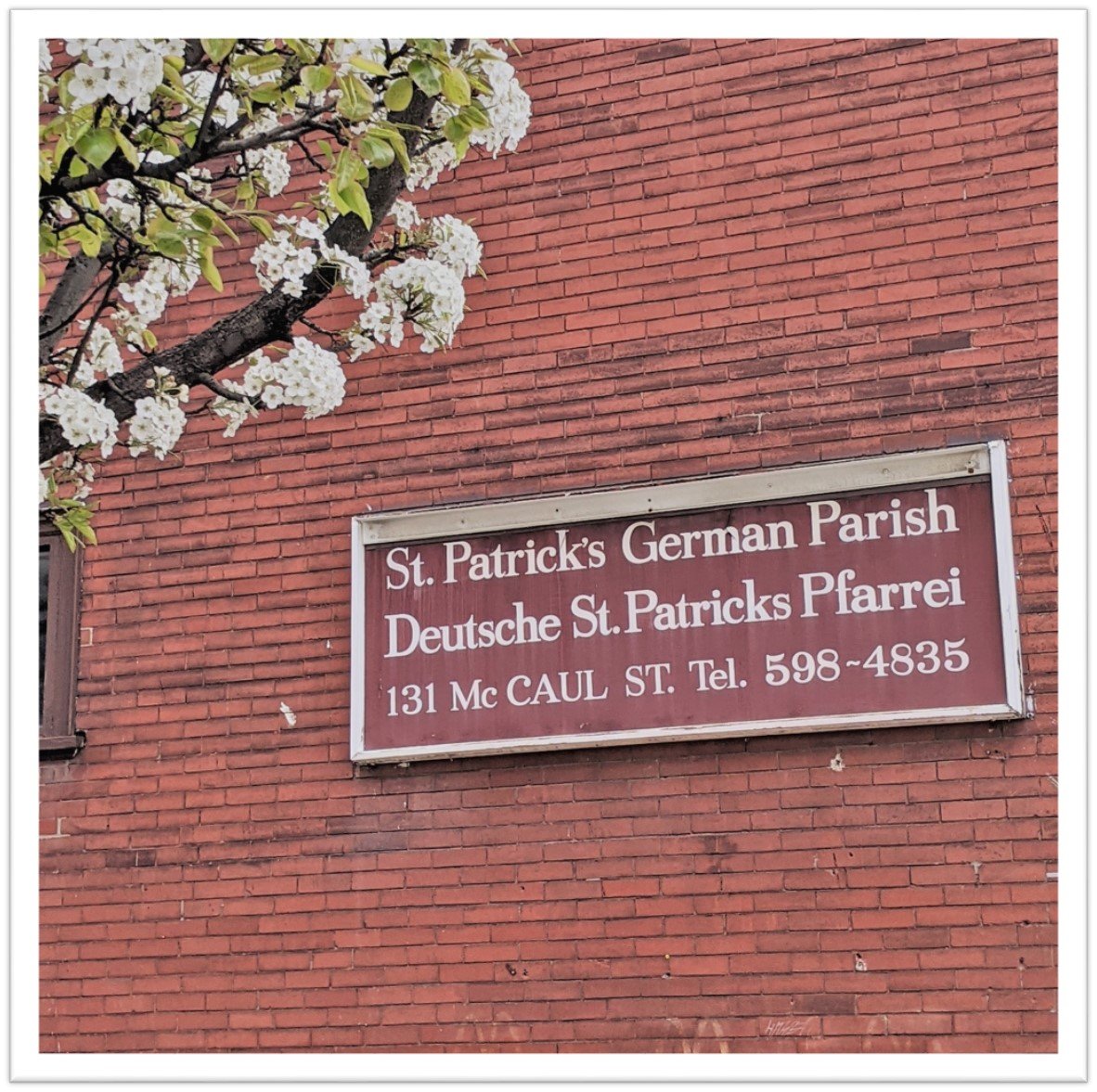 Die Deutsche St. Patrick's Gemeinde übernimmt seit Jahrzehnten die Seelsorge der deutschsprachigen Katholiken in der Erzdiözese Toronto under der Leitung des Redemptoristenordens. So versucht sie, zwischen der einstigen Heimet vieler Auswanderer und der Kultur Kanadas Brüchen zu schlagen. Seit uni 2011 bildet die deutsche Gemeinder einen Teil von St. Patrick und wir von Pater Tom O'Rourke, C.Ss.R. betreut.
Die Kolping Society und Legio Mariens tragen das Vereinsleben der Gemeinde. Beide Vereine nehmen neue Mitglieder jederzeit gerne auf.
Auβerdem treffen sich die Gemeindemitglieder einmal pro Woche im Anschluss an den sonntäglichen Gottesdienst in der Pfarrhalle zu einem gemütlichen Beisammensein. Dasu zind Gäste herzlich willkommen.
The German St. Patrick's Parish has, for decades, taken on the pastoral care of the German-speaking Catholics in the Archdiocese of Toronto under the leadership of the Redemptorists. It thus tries to build bridges between the former home of many emigrants and their new home and culture in Canada. Since June 2011, it is a part of St. Patrick's Parish under the Pastoral care of Father Tom O'Rourke, C.Ss.R.
The Kolping Society and the Legion of Mary bring life to the community. Both clubs are happy to accept new members at any time.
In addition, members of the community meet once a week following the Sunday Service in the parish hall hall for coffee. New guests are always welcome.
St. Patrick's Deutsche Gemeinde von Toronto und Umgebung
Adresse: 151 McCaul Street, Toronto, ON M5T 1W3
Telefonnummer: (416) 598-3269
(Nordostecke von Dundas St. und McCaul St.)