Parishioners Invited to Undertake Survey
Parishioners are invited to undertake and submit their replies to a parish-wide survey. To access the survey, please click this link or scan the QR Code below: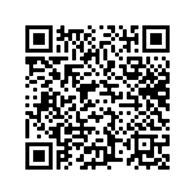 As a community, we now have to focus on working to re-form and re-build our ministries and community groups so that St. Patrick's endures as an institution of goodness and of healing; nourishes and challenges us in our faith; and is a light to all who are members of this community and to those who may choose to join us. In order to help in the work of reforming and rebuilding, a survey has been developed and its purpose are as follows:
To better know who the members of this community are, including families and single adults, and the best way to contact you;
To discover ways our community can reach out to others who are most in need of help in accordance with the spirit of the gospel message of love and mercy;
To know your special gift, abilities, expertise which you would be willing and able to share for the good of the community. For example, the upkeep and environment in and around our beautiful and historic church, or even in writing, publicizing, photography, marketing, artistic ability and craftsmanship. These examples are a few of the suggestions contained in this survey.
It is hoped that every parishioner undertakes and submits this survey in a serious and prayerful way. It not only identifies who we are, but will also aid us in re-building our Church community, so it will continue to serve its people and the world in which we live, grounded by our faith in the message of Jesus Christ and the love we share with one another. Thank you!